Tip: You can Zoom in/out by holding CTRL and rotating your mouse wheel.
---

Website
---
Thursday, May 14th, 2015


The Kingsport Amateur Radio Club and Bays Mountian Radio Club will be having a test session at 17:00 (5pm) in the Eastman Employees Recreational Center located at the corner of Wilcox Drive and Industry Drive in Kingsport, TN.

If you plan on attending,
you need to contact:

Ken Robinson >(K4KBR) @ (423) 348-1473.


This test session will be for ALL Amateur Radio class licenses.
(Technician - General - Extra)

What to bring: $15.00 cash for your test, 2 picture ID's
(or one picture ID and your birth certificate)
and your CSCE (if applicable)
or a copy of your current license.


You may also bring a non-programmable calculator, if needed.

We will provide everything else that
you will need for your test session.




Note: when you show up (15 minutes early is advised), you will need to ask the attendant at the front desk (on your left as you enter the building) which room the radio club is meeting in this month.

The KARC/BMRC regular monthly club meeting will be held
at 19:00 in the same room, as per normal.

Anyone interested in attending is welcome!
Our club meetings are always open to everyone!
---
A new class of Amateur Radio License
COMING SOON!
Please don't laugh.
This is very serious business.
---
Wanna learn Morse Code?
HERE is a good place to start!

---

Weather for Kingsport, Tennessee
---
FCC Callsign Database
---
Which color would you like your background to be?
---
---
Amateur radio license plates
are available to owners or lessees of passenger motor vehicles who are
residents of the state of Tennessee and who hold an un-revoked and
un-expired official amateur radio license issued by the FCC.
The annual fee for automobiles is $46.50. If the applicant is a member of
emergency or rescue squad or ARES, the annual fee is $21.50.
The annual fee for motorcycles is $39.50. If the applicant is a member of
emergency or rescue squad or ARES, the annual fee is $14.50.
Personalized plates are not available.
The registration is authorized under the emergency category but has a
separate plate. The application for Amateur Radio license plates must be
supported with a copy of the FCC Amateur Radio license submitted to the
Vehicle Services Division.

To apply for Amateur radio license plates, download the application form
HERE then fill it out and mail it in. After sending the application in you will
receive a confirmation by mail from the state in about 2 weeks.
Allow 4 to 6 weeks for the plates to be made and delivered to your county
court clerk's office.


Information courtesy of: Tennessee Department of Revenue.

---
Did you know?
YOU can renew your own FCC license for FREE!

Except for the fees involving Vanity licensing,
all FCC Amateur Radio license application actions are FREE.

You now have the OPTION from the FCC website to continue recieving a
paper license or downloading your license in pdf and printing it out yourself.
(I prefer one that you can customize yourself & doesn't have that awful Watermark.)
Check out Dean Gibson's
Amateur Radio Tools Page
to see what I'm talking about!

Quick! Go buy a pack of card stock and some fresh cartridges for your printer!
Also, if you want to save your license as a .jpg image, you can use the snipping tool
that comes with Windows. (It's under Windows Accessories in your Start Menu).

---

Click below for a website that you
definitely don't want people to
see your call on!

---
Check out the:
Capital City Amateur Radio Club's

SO-239 quarter wave antenna page.

(This is the first antenna that I built when
upgrading from Novice to Technician back in 1990.)

---
Here is the FAQ about
Digital Mobile Radio from NC PRN
---
Here is another page on Hamuniverse.com
that shows you how to build your own
HF dipoles and vertical antennas!
---
Are you a prepper?
Check out the:
Standardized Amateur Radio
Prepper Communications Plan
---
Thanks to John Williams (KJ4ZFK) for finding this link!

---
I was cruising the 40 meter band one Sunday morning and happened
across a net that I thought some of you might find interesting.
It's called the 'OFF ROAD HAMS NET' and is held every Sunday morning
at 11:00 am EST and every Wednesday Evening at 8:00 pm EST on 7.225 mhz.
Click the banner below to visit their somewhat limited website!

---
Click HERE for the Sullivan County (TN) trunked frequencies on RadioReference.com
~or~
Click HERE for the Washington County (TN) trunked frequencies on RadioReference.com
---

Radio Programming Software
Just click it and check it out.
By Jim Mitchell, KC8UNJ
---
If you have a Wouxun radio and the programming cable for it,
-> HERE <-
is an archive that a few of us in the Kingsport area have assembled (Including frequencies and settings, programming software and Prolific drivers) that you might be interested in obtaining. The self extracting archive is about 23 megs in size, and will create a Wouxun directory on your Desktop. The KGUV Commander installer will auto-launch immediately after extraction. There is also included a wealth of PDF documents that will make programming and day to day operations of your Wouxun radio much easier.
---
If you happen to have a UV-5r or one of the newer BF radios from Baofeng,
Here is a chirp image file that
you might find interesting.
---
Click Here for the Idiots Guide to
HAND Programming the UV-5r and other Baofeng radios.
---
Good News! Chirp now has a setting for the BF-F8HP!!!
Note that the first time you upload the above image file to the
BF-F8+ you will get an error. Just download the image
from your radio and save the file on your computer.
(After you've done your personalized editing, of course!)
You won't get that error when you upload that image next time.
Also, Here is a link to the latest version of CHIRP.
---
Here is the programming software for most of the Quansheng radios that may not be covered by CHIRP.

IE: Quansheng TG-UV2
---
<
The following information is IMPORTANT!
If your radio programming cable does not work:
Click here to download the Prolific Chipset drivers for your programming cable!

>>>Please Read These Notes<<<


After downloading the above file, run it.

You'll find a folder appropriately named "PROLIFIC DRIVERS" on your desktop.
Simply open that folder & run the proper exe file for your Operating System.




After you've run the corrrect exe for your Operating System, plug in your cable, and go to the CONTROL PANEL. Open the DEVICE MANAGER and look for the Prolific USB to Serial adapter (LOCATED UNDER COM AND LPT PORTS) that has an exclamation next to or over the icon for that device (It should stand out rather noticably). Double click on that device. In the box that pops up, click on the driver tab at the top. Now click on update driver and select Browse my computer for driver software. On the next screen, click on Let me pick from a list of device drivers on my computer. You will see at least two (perhaps more) drivers available - they will all have dates associated with them.
Select the OLDEST one (circa: 2009) and then click next.
Wait for Windows to do its thing, and ---

Wallah!

You now have a working USB to serial adapter to program your radio with!


FYI: The drivers that Windows will automatically find on the internet are probably
not going to let your programming cable work.


The internet drivers will not allow the "cloned" chipsets in the inexpensive cables that almost all manufacturers now sell to run.


This was done intentionally by the Prolific Corporation in a failed attempt
to force manufacturers & retailers to buy their more expensive chipsets...
Now you know.



Best Regards, N4ZFA

Click here to view (or right click and save) these instructions as a Portable Document Format file.
---
Kingsport now has a Packet Digipeater on Bays Mountain!

The frequency is 145.050 and
the digi's name is baysnd
There are several Winlink Servers and other nodes that can be accessed through our digi, so please feel free to start using it!
A Big Thanks to Jim & Jeff Flannary and Garrett Stanley for putting this system together for the club!
---
Scanner Food Dot Com

Scanner Frequencies, Recorded Audio and More!

---
---
If you haven't seen this video, check out the Singing Hams! It's pretty entertaining!
---
This is so cool! You've gotta to check this one out!
The K5EHX repeater search.
Enter your callsign, or just about any other info about a location and this site will
come back with a list (along with a map!) of all the repeaters that are within range!
(Covers almost all VHF and UHF repeaters!)
---
If you want to look up a callsign,
try QRZ.COM
---
Click here for a list of tools and resources from Ready.gov that will help you make your own 'Emergency Preparedness Kit'!
---
Thoughts on the "Mystery" Antenna
By Gene Hinkle, K5PA
---
Here is an interesting way to install
a PL-259 connector on RG-8x coax!
---
Click HERE for the J-Pole handbook!
---
Build your own 2 meter Hentenna
bi-directional gain antenna!
---
HERE is a good way to make a JPole for
Emergency use! Also, there is the ever
ubiquitous J-Pole Calculator!
---
Speaking of antennas, check out the
KF4BWG's antenna site!
Shown below is the 80 meter horse fence antenna just like the one that Norris donated to the club!
Click on the picture below of the horse fence antenna to visit Norris' site!
---
North America
Radio Beacons
LF/MF Radionavigation Stations
---
W3WVG Amateur Radio Software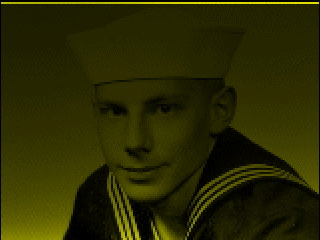 ---


Click HERE to download the last FREE version of HRD v5.0
---
Dipoles for Dummies!
---
Some local ARES nets and their days and times.

Monday:

6:00 PM Freq: 145.410 Jefferson County ARES Net
9:00PM Greene Co. Emergency Net 145.390
Sevier County Emergency Radio Service , 7:30 pm, on the 146.940 repeater.

Tuesdays (except 3rd):

ARES Net, 9:00 pm on the KE4RX Repeater,
147.015 MHz with a 110.9 PL.

Wednesday:

Simplex Frequency 147.420 - Simplex net meets the 3rd Wednesday of each month on the 146.940 WB4GBI repeater at 9PM local time. The net will then move to 147.420 National Simplex Freq.
Thanks to Billy Taylor (KI4TNS) for this information.

---

Just Learn Morse Code!
---
Click Here for a Comprehensive
Listing of Q Signals
---
HERE is a piece that ND2E
wrote on the Elecraft K3
Rest In Peace, Joe. You will be missed!

---
Click HERE for the ARRL ARES Newsletter

---
Spread Spectrum:
It's not just for breakfast anymore!
---
How to work amateur radio satellites with your handheld radio!
---
Did you know? If you are a brand new ham, the Kingsport Amateur Radio Club will give you your first year membership in the club for free! Thereafter, club dues are only $10 per year per person & $15 per year for families!
---
---
If you have a Pro 96, Pro 97 or Pro 99 scanner, Don Starr has released 180 day license keys for these programs.
Click Here to view these keys.
The software to program scanners can be found here:
http://www.starrsoft.com
It is worth mentioning that many of his programs are free to use.
---
---
Here is a good page about Fox Hunting
---
ND2E's Digital Modes Powerpoint
---
Scanner Frequencies and Talk Groups for Sullivan County
---
For some mildly entertaining reading,
Click here to go to Hamsexy.com...
---
Here is the question pool with only the correct answers for General Class in .pdf format for July 1st, 2011.


Right-click on either of these two links and select "Save Link As" to save that question pool to your computer.


For those that are interested, here is the Tech Question Pool in .pdf format with the correct answers hilighted effective July 1st, 2014.

Below is the Extra Class Question Pool with only the correct answers. The Diagrams are also included in this self extracting Archive.


Click Here for the Extra Class Question Pool that went into effect July 1, 2012.
---
Who We Are
How to Join
Club Officers
---
---
---
The Gray Hamfest has been replaced by the Greenville Hamfest.
Click here to visit their website.
---

AA9PW FCC Exam Practice


Amateur Radio and Commercial Radio licensing exam practice


---


Hamboozler works by quizzing you through random study or practice tests.
It remembers which questions you answered correctly and which ones you missed.
The system will then select questions based on your previous results and populate
your next practice test with the same (or similar) questions to the ones you missed.

---
Site created February 24, 2000
Last updated 4/11/2015 by:
N4ZFA Webmaster

Copyright 2000-2015 Kingsport Amateur Radio Club, inc.